Here's what we love about podcasts: they help us feel the stories being told. In the case of addiction and recovery, podcasts give us access to a deeper level of connection, understanding, and empathy with the storytellers and topics. So, we curated a list of podcasts that we believe can assist all of us in gaining more knowledge and perspective as we look to find solutions and provide support around addiction and mental health.
Let's start with podcasts centered around substance use disorder and mental health: both show how we got where we are today and what we can do about it.
In Recovery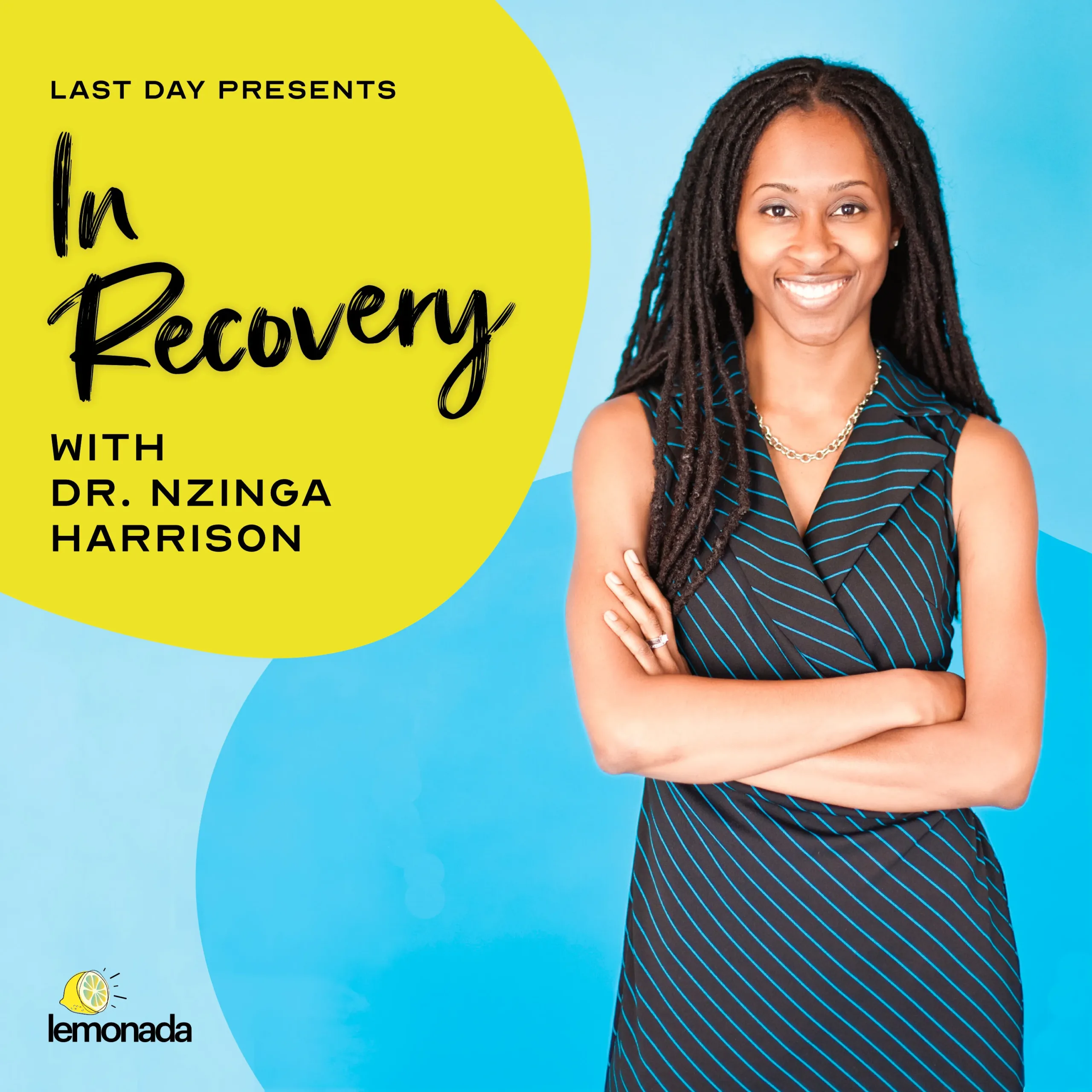 "If you have a heart attack, you go to the hospital. Kid is sick? Call the pediatrician. So why do the rules change when it comes to addiction? When you or a loved one needs immediate help, it's hard to know where to go or what to do. Start here."
No matter how much we think we understand about another person's challenges, there's always room to learn more — especially when it's Dr. Nzinga Harrison's compassionate podcast. A physician board-certified in psychiatry and addiction medicine, Harrison takes on myriad issues including what it's like growing up around addiction and recovery, mental health during COVID, and grieving our losses from 2020.
Links: Apple Podcasts / Spotify
Last Day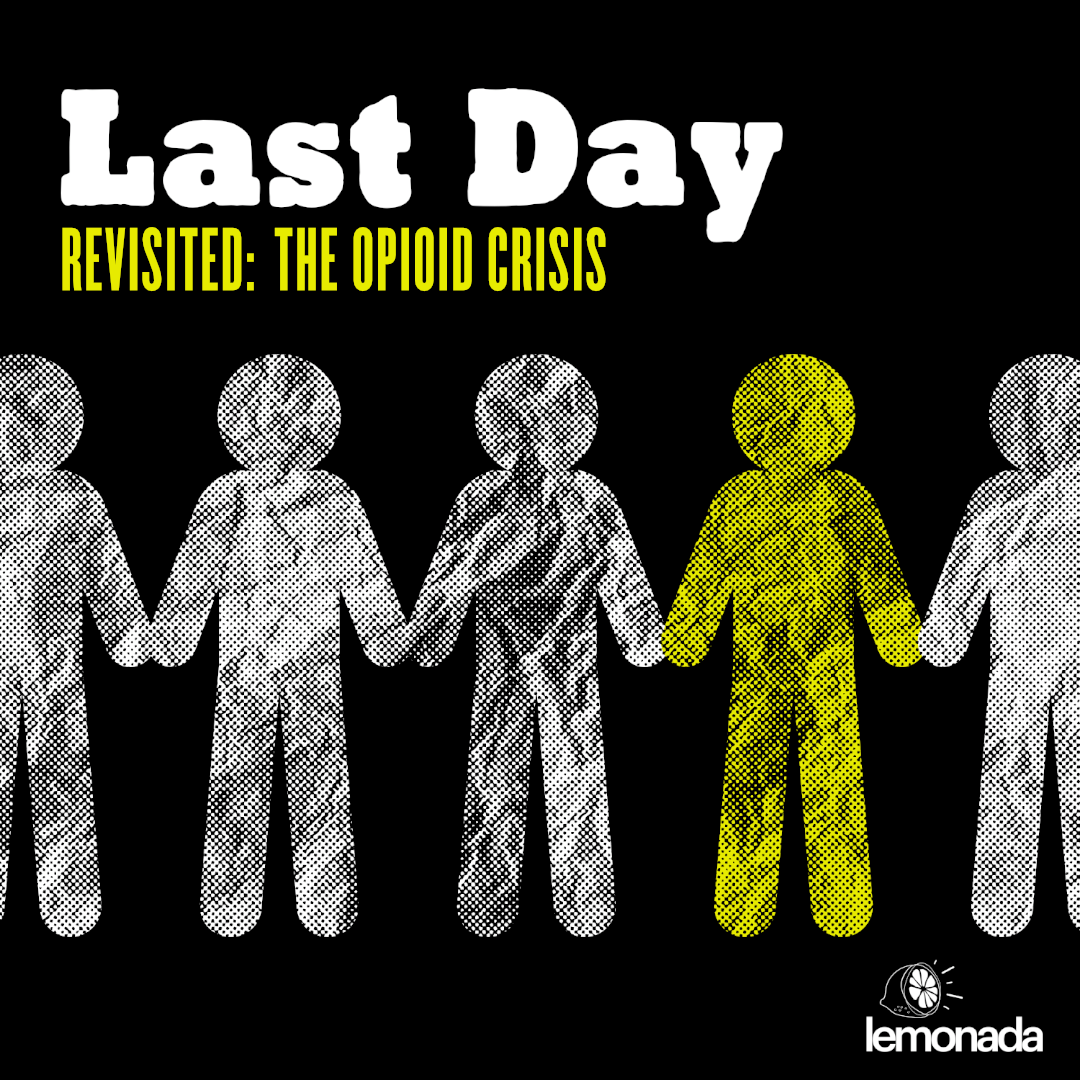 "Let's talk about what's killing us, the stuff that's hard to comprehend and getting worse every day. Lemonada co-founder and author Stephanie Wittels Wachs confronts massive epidemics with humanity, wit, and a quest for progress. Starting with overdose deaths and the opioid crisis, we zoom in on a person's last day of life, exploring how they got there and how we, as a society, have gotten here."
Last Day is an incredibly open look at one topic within the addiction epidemic and mental health. In the midst of the pandemic, host Stephanie Wittels Wachs revisited each episode from their first season with new updates from previous guests. A staff favorite is "Trauma with Dr. Gabor Mate," which digs into how we can better understand our lives in order to unlock new doors to addressing addiction. Note: Last Day contains strong language, mature themes, and may not be appropriate for all listeners.
Links: Apple Podcasts / Spotify
On Drugs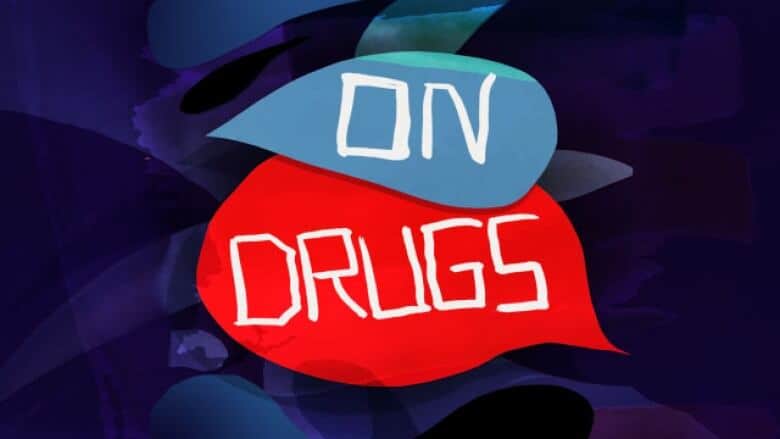 "Each week, On Drugs looks through the lenses of history, pop culture and personal experience to understand how drugs have shaped our world. Because even if it's just caffeine or ibuprofen, there's a good chance you're on drugs right now."
Geoff Turners' podcast concluded last year but remains an incredible resource for learning how substances are intertwined with many aspects of our lives and society. The early episodes of the podcast are dedicated to a cultural staple, from war, to sex, to fun, and the way substance use intersects with it. There is truly no wrong episode to get started with this podcast. Staff favorites include "The Spell of the Poppy," "The Trouble with Rehab," and "Race, On Drugs." Note: Turner provides content warnings before episodes and sections of episodes that may not be suitable for everyone.
Links: Apple Podcasts, Spotify / CBC Podcasts
Many popular podcasts on a wide variety of topics also feature episodes on addiction, treatment, and recovery in really amazing ways. You'll hear from experts and people with lived experience who provide different perspectives on addiction and add important considerations to how we can approach the incredible diversity among people who struggle with substance use.
Yeah, No, I'm Not Okay: Demi Lovato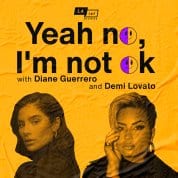 "Growing up, I was taught to say that I was 'ok' when I really wasn't. Mental health just wasn't something that anyone in my family or community talked about or even had access to. Yet pretty much everyone was affected by it. Today, young people of color are disproportionately affected by mental health issues and are not getting the resources they need, and I want to change that."
That's how host Diane Guerrero sets the stage for her series on mental wellness and related issues, including addiction. She talks with singer Demi Lovato about her near-fatal 2018 overdose, misconceptions about addiction, and the tools and resources Lovato now uses to cope. You'll also hear about unrealistic expectations about perfection, not just in Hollywood, but in our day-to-day lives.
Links: Apple Podcasts / Spotify
Narcotica: Maia Szalavitz on Harm Reduction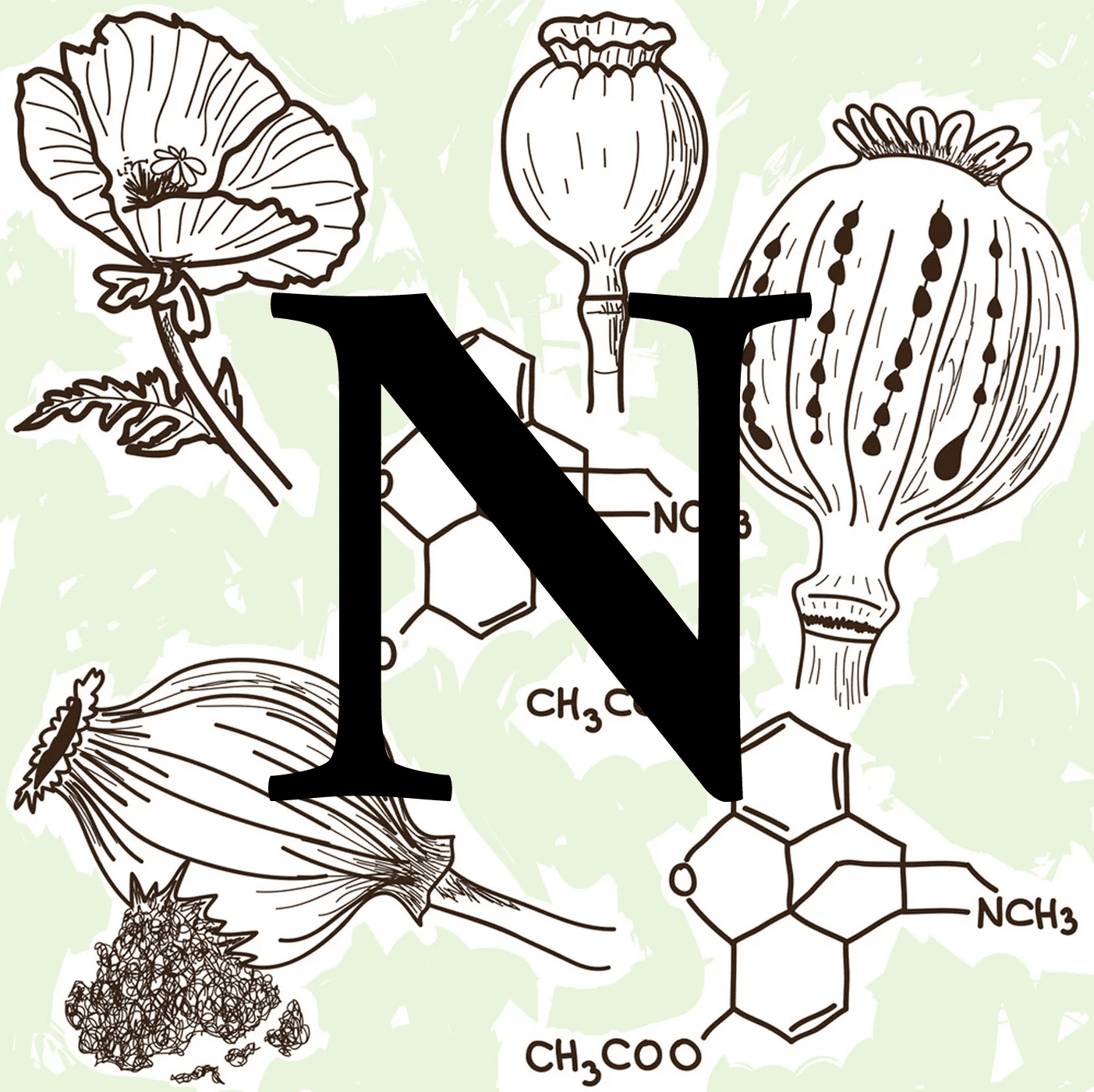 This may be one of the most unfiltered and honest conversations you hear about personal experience with harm reduction. Maia Szalavitz, award-winning author of Unbroken Brain: A Revolutionary New Way of Understanding Addiction, has just released Undoing Drugs, her latest book on the history of harm reduction. Szalavitz, who is in long-term recovery, talks with hosts Zach Siegel, Troy Farah, and Chris Moraff about how she was first introduced to harm reduction. Szalavitz details the rise of harm reduction since the '80s, and how those early life-saving interventions during the AIDS crisis evolved into today's social movement.
Links: Apple Podcasts / Spotify
Armchair Expert with Dax Shepard: Macklemore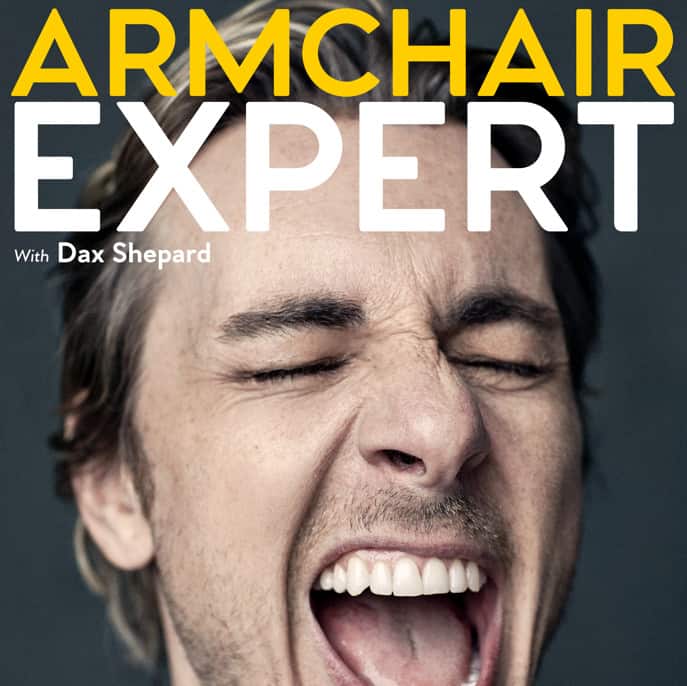 Host Dax Shepard's show is rooted in his fascination in the "messiness of being human." His vulnerable and honest conversations help us learn more about influential people, and Dax credits his capacity to do so to his experiences as a person in recovery. It's almost inevitable that recovery and addiction will come up in every episode in some way as Dax shares pieces of his journey to set the stage for his guests to do the same. While the podcast as a whole isn't dedicated to recovery, we recommend his episodes with John Gottman (on relationships), Brene Brown (on shame), and his candid conversation about sobriety and relapse with artist Macklemore.
Links: Spotify
TED Talks Daily: Johann Hari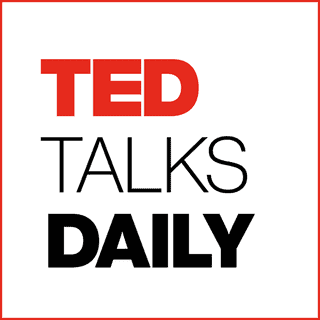 Since it was posted in 2015, Johann Hari's TED Talk titled "Everything you think you know about addiction is wrong" has been viewed 15 million times. This podcast episode is the audio from that talk. In this 15-minute speech, Hari pushes us to challenge some of the long-standing misconceptions about addiction and the War on Drugs. Its conclusion, that we must approach addiction through hope and compassion, is always a welcome reminder.
Links: Apple Podcasts / Spotify
Learn More About SAFE Project:
If you're curious about the people behind SAFE Project, check out these podcasts as well:
"Heart of the Matter: Grief & Giving Back with Sandy and Mary Winnefeld"
SAFE Project's co-founders join host Elizabeth Vargas to share the challenges they faced parenting their son who struggled with mental health issues and substance use. You'll also hear about how the Winnefelds have continued their son's mission to help others.
"Choose Your Struggle: Empowering Through Empathy and Perseverance"
Host Jay Shifman interviews Brandee Izquierdo, who joined SAFE Project as Executive Director in 2019, bringing her recovery perspective and lived experience to the organization. Izquierdo shares her journey as a woman in recovery, and how her personal experience paved the way for her work and advocacy for justice-involved populations, child welfare and protection, domestic violence, and women in addiction. (Apple, Spotify, Stitcher)
"Consequence of Habit: Retired Admiral James Winnefeld Jr. and Retired Captain Bill Pinamont, SAFE Project"
SAFE Project's co-founder talks with host JT Frank about the science of addiction, recovery, stigma, his family's experience, and the founding of this national organization. He's joined by Bill Pinamont, Senior Director of SAFE Veterans, who shares how SAFE connects veterans, active duty service members, their families, and caregivers to resources. (Apple, Spotify, Stitcher)
Workplace MVP LIVE from SHRM 2021: Brandee Izquierdo, Executive Director
If you've struggled with how to best support employees with substance use or mental health issues, this is for you. There's a critical need for workplaces to address both issues, as Izquierdo knows from personal experience. She talks to host Jamie Gassman about judgment-free zones, the need to understand the disease of addiction, and how to invest in your employees' well-being. (Apple, Spotify, Stitcher)
The Mind Itself Episode 12:  Connection Over Addiction
Nearly 7.7 million people across the country have what's known as a co-occurring disorder, or comorbidity, involving both substance use and mental health challenges. Brandee Izquierdo delves into her own lived experience with host John Whitbeck and how that continues to influence her work with SAFE Project as well as behavioral health, community services, and criminal justice. (Apple, Spotify, Google Play)
New to Podcasts?
There are many avenues through which you can listen to podcasts. If you like what you hear, subscribe to the podcast in order to receive updates when new episodes are posted! If you have one to recommend, email us at: familysupport@safeproject.us
Learn More: