Beginning a new school year usually comes with some anxiety, but in today's uncertain times students may need a lot more support, reassurance, and comfort before they're ready to learn. As you prepare, it's important to ensure that youth and young adults have the tools to make SAFE Choices. SAFE Project has created these resources to help parents prepare and their young learners succeed.
In 2020, 17% of adolescents ages 12-17 had a major depressive episode, and 2.7% had a co-occurring MDE and a substance abuse disorder in the past year.
— SAMHSA's 2020 National Survey on Drug Use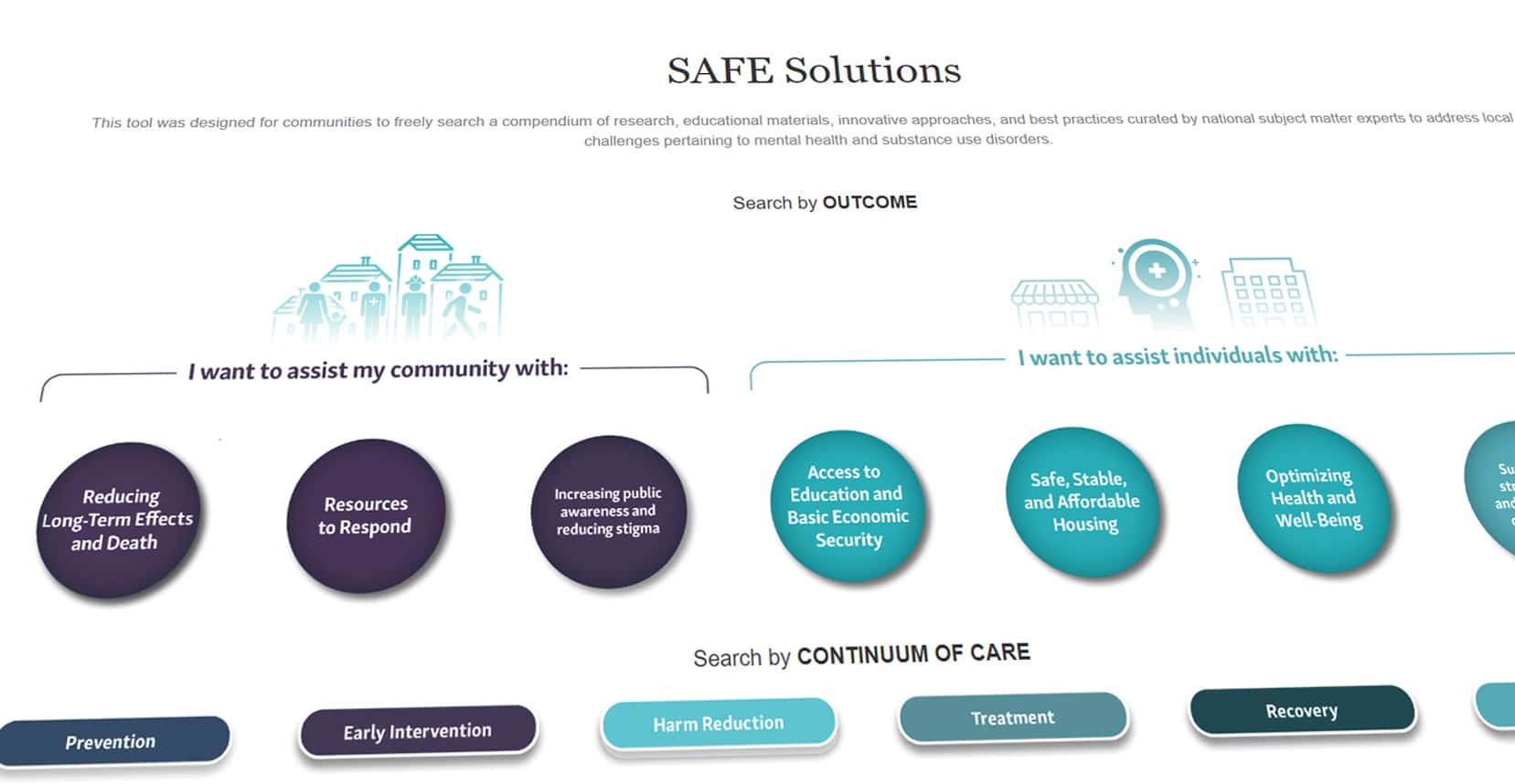 Spotlight: SAFE Solutions
With over 300 accidental overdoses per day, this problem is larger than any one person, organization, or community. SAFE Solutions is a free wiki-based platform that serves as a one-stop-shop for community leaders to easily find a collection of research, educational materials, resources, and promising practices to support your strategic response efforts.