Collaborating with subject matter experts, we offer a range of programming, resources, and tools to promote the holistic development of healthy, young individuals. Our mission is to empower youth by providing life-saving engagement opportunities tailored to the unique needs of schools and communities.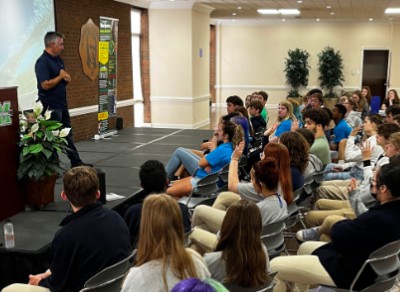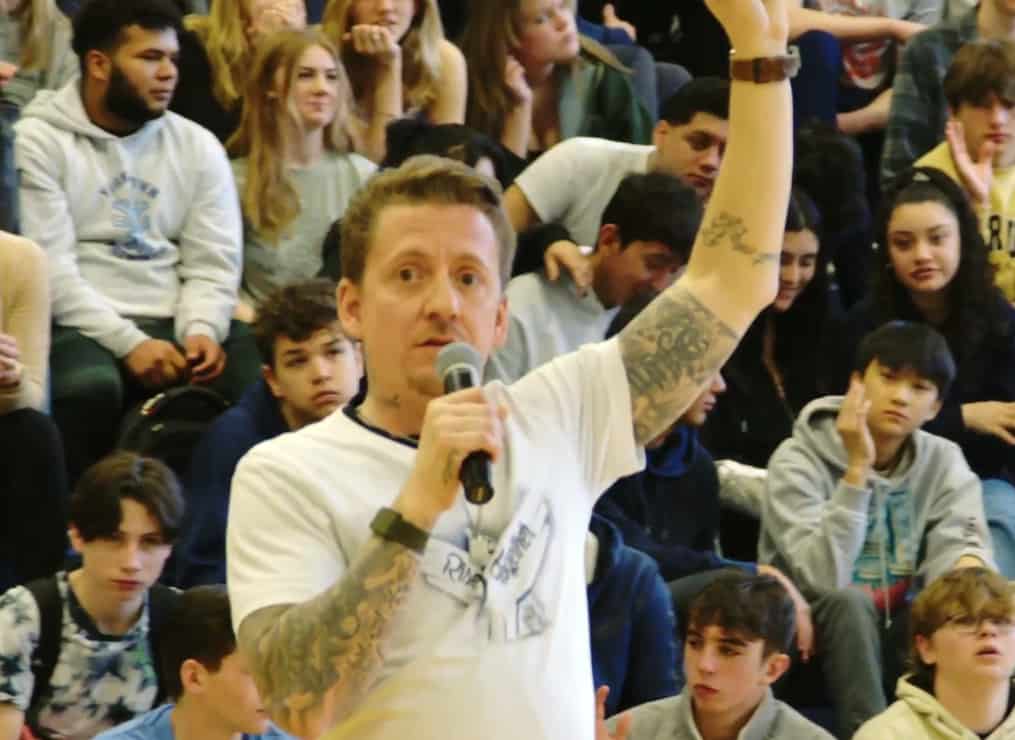 Through effective collaborations we:
Reduce risk by providing accurate information
Educate, empower, and equip youth as part of the solution
Strengthen developmental relationships to form life-fueling connections
Cultivate resilience in youth by fostering social, behavioral, and emotional development
Prepare versus scare
RISE TOGETHER: "We Are Not Alone" School Tour
SAFE Project and RISE TOGETHER have teamed up to bring the "We Are Not Alone" School Tour to schools across the country. Unlike typical "drug assemblies" of the past, our speaking seminars ignite the power of storytelling, breaking the silence and acknowledging the addiction epidemic and mental health crisis as real and impacting every person.
Talented presenters and spoken word artists captivate and inspire young people to speak out against stigma and take a stance in support of life-affirming, healthy choices.
The flame of hope ignited during these seminars is carried beyond the stage into the school and community through cultivating educational programs that promote self-reliance and interdependence.
The "We Are Not Alone" School Tour Package Includes:
Personalized introductory video
Youth speaking seminars
Faculty debriefing session
Parent/Guardian presentation
Post-event program implementation support
MATT BELLACE: PhD Clinical Neuropsychology
A respected and recognized speaker, comedian, and author, Matt Bellace incorporates SAFE Project's No Shame Movement content into his presentations and conference workshops as way to ingratiate our transformative programming into schools and communities across the country. His programs reach over 100,000 people each year — presentations that encourage attendees to pursue natural highs and be resilient in the face of stress.
Bellace is the author of the best-selling book, A Better High: Laugh, Help, Run, Love and Other Ways to Get Naturally High. His most recent book, Life Is Disappointing and Other Inspiring Thoughts, focuses on dealing with disappointment and techniques for coping with pain, loss and failure.
Student Assemblies Include:
For student assemblies, Matt Bellace presents the science of natural highs and delivers important messages about resilience, positive social support, and mental health. He reinforces his points by using a simple acronym: LEAD (Lean on healthy people, Express yourself in a healthy way, Achieve natural highs, Don't be afraid to take a stand).
More Ways to Engage: Prevention Month & Red Ribbon Week

Red Ribbon Week — recognized each year from October 23-31 — is the nation's largest and longest-running substance use prevention campaign. Since its beginning in 1985, it has touched the lives of millions of people around the world. Request your red ribbons each October, and together we can create a culture where substance use prevention is recognized — not just in October, but year-round! — as a health priority.
Additional Resources & Assistance
For more information about SAFE Choices, contact
Senior Director Ronna Yablonski at: choices@safeproject.us
Additional Resources
Page

Prevention, intervention, treatment, and recovery resources for educators and those serving youth, including youth and young adults

Page

Youth prevention, intervention, treatment, and recovery resources for parents, guardians, and caregivers, including those of youth and young adults.

Page

Join our national movement to combat stigma, because there's No Shame in getting help for mental health and addiction.