Prevention Month
Prevention Month and National Red Ribbon Week: 10 Ways to Take Action
What is National Substance Use Prevention Month?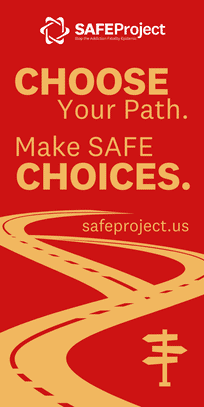 October marks National Substance Use Prevention Month – an observance to highlight the vital role of substance use prevention in both individual and community health and to remember those who have lost their lives to substance use.
This October, SAFE Project is proud to join more than 80 million Americans taking part in Prevention Month and national Red Ribbon Week, October 23-31, 2021.
What is Red Ribbon Week?
"Red Ribbon Week" starts with pinning on a red ribbon, an act that indicates support for safe and healthy choices for self, family and community.
Here are the Top 10 Ways You Can Engage in Prevention Month and Red Ribbon Week via SAFE Project's efforts:
Thank you for your support of Red Ribbon Week and all that it represents. We at SAFE Project are proud to be your partner in prevention during Prevention Month and throughout the entire year!