SAFE Choices: Choose Knowledge
Prevention, intervention, treatment, and recovery in the news
Choose knowledge and gain the power to empower with these publications, journals, and reports that pertain to youth substance prevention, intervention, treatment, and recovery.
Recent Highlights
Week of June 27, 2022:
Week of June 20, 2022:
Partnership to End Addiction: Looking for LGBTQ-Friendly Treatment for Your Child? Here are 9 questions to ask.
"When a child has a health crisis with substance use or a combination of mental health and substance use problems, it can be frightening and stressful. You may be tempted to grab whatever resource is closest. However, taking a moment to ask questions and assess your options will help get your child into a program that's right for them."
SAMHSA: LGBTQI+ Youth – Like All Americans, They Deserve Evidence-Based Care
"As a clinical psychologist, academician, and government leader, I have focused on ensuring that mental health care services and policies are culturally responsive, evidence-based and in the best interest of those receiving services. Providing timely, appropriate, and evidence-based treatment vastly improves outcomes and can help save our young people from suicide ideation and attempts. I want to share what we know works to best engage Lesbian, Gay, Bisexual, Transgender, Queer/Questioning and Intersex (LGBTQI+) youth as well as the resources we have for them, their families, providers, community organizations, and government agencies."
Week of June 13, 2022:
SAMHSA: Pride Month Chat with Representative Ritchie Torres
Join SAMHSA, Thursday, June 16th, 11:30am ET in celebrating Pride Month with a virtual fireside chat with Representative Ritchie Torres. Rep. Torres is an openly gay man who has acknowledged his own struggles with mental health. This event is for any individual with an interest in LGBTQI+ behavioral health. Submit your question for Rep. Torres when you register at the link.
Substance Use and Mental Health LGBTQ+ Resources:
Week of June 6, 2022:
Week of May 30, 2022:
Week of May 23, 2022:
CDC: Children's Mental Health: Understanding an Ongoing Public Health Concern
A new report on children's mental health used data from different sources to describe mental health and mental disorders in children during 2013–2019. Poor mental health among children continues to be a substantial public health concern. Attention-deficit/hyperactivity disorder (ADHD) and anxiety among children of all ages, and symptoms related to depression among adolescents, are the most common concerns.
NIH: Nurture Your Resilience – Bouncing Back From Difficult Times
"Everyone goes through tough times in life. But many things can help you survive—and even thrive—during stressful periods. There's no one-size-fits-all approach. Learning healthy ways to cope and how to draw from resources in your community can help you build resilience."
Week of May 16, 2022:
Mental Health America: "The State of Mental Health in America"
Over 2.5 million youth in the U.S. have severe depression, and multiracial youth are at greatest risk. 10.6% of youth in the U.S. have severe major depression (depression that severely affects functioning). The rate of severe depression was highest among youth who identified as more than one race, at 14.5% (more than one in every seven multiracial youth).
You can help end stigma and show your support of individuals experiencing mental health and substance use challenges by joining SAFE Project's No Shame Movement. Access the No Shame pledge as well as the newly developed "No Shame Youth and Young Adult Supplemental Education Program" on our toolkit page.
Week of May 9, 2022:
National Prevention Week (NPW) is a national public education platform bringing together communities and organizations to raise awareness about the importance of substance use prevention and positive mental health.
The 2022 NPW Daily Themes:
May 9: Strengthening Community Resilience: Substance Misuse and Overdose Prevention
May 10: Preventing Substance Use and Promoting Mental Health in Youth
May 11: Preventing Suicide: Everyone Plays a Role
May 12: The Talent Pipeline: Enhancing the Prevention Workforce
May 13: Prevention is Everywhere: Highlighting Efforts Across Settings and Communities
May 14: Celebrating Prevention Heroes
Week of May 2, 2022:
Week of April 25, 2022:
CDC: Alcohol Use and Your Health
"Drinking too much can harm your health. Excessive alcohol use led to more than 140,000 deaths and 3.6 million years of potential life lost (YPLL) each year in the United States from 2015 – 2019, shortening the lives of those who died by an average of 26 years. Further, excessive drinking was responsible for 1 in 10 deaths among working-age adults aged 20-64 years. The economic costs of excessive alcohol consumption in 2010 were estimated at $249 billion, or $2.05 a drink."
Very Well Health: Mixing ADHD and Alcohol May Increase Your Risk of Addiction
"Attention deficit hyperactivity disorder (ADHD) is a condition that causes hyperactivity, impulsiveness, and difficulty paying attention. By some estimates, ADHD affects approximately 11% of children and 4% of adults. Adults with ADHD may occasionally enjoy an alcoholic beverage, but they should be very cautious."
Week of April 18, 2022:
Week of April 11, 2022:
Week of April 4, 2022:
NIAAA Spectrum: Words Matter When Discussing Alcohol Issues: A New Stigma-Free Vocabulary for Better AUD Outcomes
"Word choice may seem out of place among the myriad factors that can influence outcomes for a complex condition like alcohol use disorder (AUD). In fact, the stigma created by the language that is used to describe alcohol problems can decrease many people's willingness to seek help for alcohol problems. It also can affect how people with AUD are treated in all aspects of life"

To raise awareness about alcohol-related harms and the importance of alcohol policy safeguards, the Northwest Prevention Technology Transfer Center (PTTC) has launched the Alcohol Awareness Toolkit #ProoflsInTheNumbers. The Alcohol Awareness Toolkit seeks to do the following during the month of April:

Raise awareness about alcohol-related harms and the importance of strong alcohol policies using memes,
Encourage engagement from prevention and public health stakeholders to strategically educate and inform decision makers about effective alcohol policies by providing easy-to-personalize, templated opinion editorials, letters to legislators and proclamations, and
Provide materials to raise awareness around weekly themes in observance of April as National Alcohol Awareness Month.

2022 Weekly Themes by PTTC

Week 1: Harms to Others/Impaired Driving/Violence (April 1-3)
Week 2: Increases in Alcohol-Related Emergency Room Visits (April 4-10)
Week 3: Alcohol's Role in The Opioid Epidemic (April 11-17)
Week 4: Alcohol and Cancer (April 18-24)
For more resources, visit the PTTC Network Alcohol Awareness Toolkit

Week of March 28, 2022:

Week of March 21, 2022:

Week of March 14, 2022:

SAFE Treatment and Family Support Locator
SAFE Project and Partnership to End Addiction launched the first-of-its-kind online SAFE Treatment and Family Support Locator. For every person navigating a substance use or mental health challenges or who identifies as being in recovery, there is often a parent, child, spouse, or caregiver who is right beside them in that journey. While there are reputable locators to find treatment and recovery resources, families and caregivers did not have access to reliable online support resources for themselves–until now.

Week of March 7, 2022:

ABC News: Youth's overdose death renews pleas for Narcan in schools
"The death of a 13-year-old student who apparently overdosed on fentanyl at his Connecticut school has drawn renewed pleas for schools to stock the opioid antidote naloxone, as well as for training of both staffers and children on how to recognize and respond to overdoses."

Week of February 28, 2022:

RAND.org: Commission on Combating Synthetic Opioid Trafficking
"The Commission on Combating Synthetic Opioid Trafficking, established under Section 7221 of the National Defense Authorization Act for Fiscal Year 2020, was charged with examining aspects of the synthetic opioid threat to the United States—specifically, with developing a consensus on a strategic approach to combating the illegal flow of synthetic opioids into the United States."

Week of February 21, 2022:

SAFE Project: Addiction & Mental Health Resources for the Black Community
Everyone's journey to recovery is unique — but when it comes to treatment the Black community experiences more barriers to treatment than other groups. Attention to the addiction epidemic has focused primarily on White suburban and rural communities. Less attention has focused on Black communities which are similarly experiencing dramatic increases in opioid misuse and overdose deaths. In SAFE Project's commitment to ensure that members of the Black community have access to recovery, prevention, and mental health resources, we have curated a list of recovery and mental health resources specifically for the Black community.

Week of February 14, 2022:

Week of February 7, 2022:

Feb. 7-13, 2022 is Children's Mental Health Week AND Children's Author Week
This year, SAFE Project is highlighting both by featuring two books and their respective authors. These books are specifically written for children and themed on substance use and mental health, while endorsing open and meaningful conversations with kids. The books promote mental and emotional learning and resilience skill building that lead to safe choices in all stages of youth development.

My Brother Is Not A Monster

My Brother Is Not A Monster tells the story of young Sophia. She is upset when her older brother, Joey, begins acting differently. Sophia is scared when she finds Joey passed out and unresponsive. She witnesses EMTs revive Joey with Narcan. During her brother's recovery, their mom explains to Sophia that Joey suffers from a disease called addiction that can sometimes make people behave in ways that are scary. Joey goes through treatment and starts on a path to recovery. Written by Lee S. Varon, this story can be a tool to begin having tough conversations with young ones. The book is for children, parents, and any adult supporting a child with a family member who has substance use disorder or mental health challenges. It has workbook pages with tips and resources for children and parents. Learn more about My Brother Is Not A Monster.

Someone I Love Died from a Drug Overdose

Someone I Love Died from a Drug Overdose tells the story of Tommy, a young boy whose father struggles with substance use disorder. The book covers addiction and loss from a child's point of view. It addresses Tommy's loving relationship with his parents, moments of parental conflict, his father's journey to treatment, and ultimately the disease of addiction causing his father's death. It normalizes Tommy's thoughts and feelings and conveys the importance of open and honest conversations. The "My Story" workbook section allows a child that lost a loved one to an overdose to share their own story. "Sharing our experiences helps create an atmosphere of healing", said Author, Melody Ray. Learn more about Someone I Love Died from a Drug Overdose.

Week of January 31, 2022:

Week of January 25, 2022:

Week of January 17, 2022:

Week of January 10, 2022:

Week of January 3, 2022:

Week of December 27, 2021:

United States Drug Enforcement Administration (DEA) news release: "Emoji Drug Code Decoded"
"Criminal Drug Networks are killing Americans and they are using social media to deliver deadly doses of fentanyl", DEA Administrator Anne Milgram.

Week of December 20, 2021:

Short Takes with NIAAA
Short takes video series on the topic of alcohol: "What are alcohol induced black outs?", "What is alcohol use disorder?", "What is binge drinking?", and "What is alcohol overdose?"
Monitoring the future survey results:
"We have never seen such dramatic decreases in drug use among teens in just a one-year period," National Institute on Drug Abuse Director Nora Volkow, M.D., said in a news release. "These data are unprecedented and highlight one unexpected potential consequence of the COVID-19 pandemic, which caused seismic shifts in the day-to-day lives of adolescents. Moving forward, it will be crucial to identify the pivotal elements of this past year that contributed to decreased drug use – whether related to drug availability, family involvement, differences in peer pressure, or other factors – and harness them to inform future prevention efforts."
New survey shows progress on curbing teen vaping, but e-cigarette use remains high as access to flavors, risk of nicotine addiction, and impact on youth mental health concerns grow
"The 2021 Monitoring the Future (MTF) survey data released today show progress in the fight to curb youth nicotine vaping, signaling efforts to provide education to prevent e-cigarette use and quitting resources are starting to work."

Week of December 6, 2021:

Week of November 29, 2021:

Week of November 22, 2021:

USA Today: Drug overdoses surged amid COVID lockdowns
"More than 100,000 Americans died of drug overdoses during the 12 months following the COVID-19 lockdowns, the most overdose deaths ever recorded in a one-year span, according to the Centers for Disease Control and Prevention."

Week of November 15, 2021:

Week of November 8, 2021:

SAMHSA releases 2020 National Survey on Drug Use and Health
"The Substance Abuse and Mental Health Services Administration (SAMHSA) has released findings from the 2020 National Survey on Drug Use and Health (NSDUH). The data suggest that the COVID-19 pandemic had a negative impact on the nation's well-being. Americans responding to the NSDUH survey reported that the coronavirus outbreak adversely impacted their mental health, including by exacerbating use of alcohol or drugs among people who had used drugs in the past year."
The National Child Traumatic Stress Network Releases Fact Sheet: TRAUMA-INFORMED SCHOOL STRATEGIES DURING COVID-19
"This fact sheet offers information on the physical and emotional well-being of staff, creating a trauma-informed learning environment, identifying and assessing traumatic stress, addressing and treating traumatic stress, trauma education and awareness, partnerships with students and families, cultural responsiveness, emergency management and crisis response, and school discipline policies and practices."
White House Releases Fact Sheet: IMPROVING ACCESS AND CARE FOR YOUTH MENTAL HEALTH AND SUBSTANCE USE CONDITIONS
"Even before the pandemic, demand for mental health and substance use services was increasing, especially for our nation's young people. The COVID-19 pandemic has only made the situation more challenging, subjecting many young Americans to social isolation, loss of routines, and traumatic grief."
Additional Resources & Assistance
For more information about SAFE Choices, contact
Senior Director Ronna Yablonski at: ronna@safeproject.us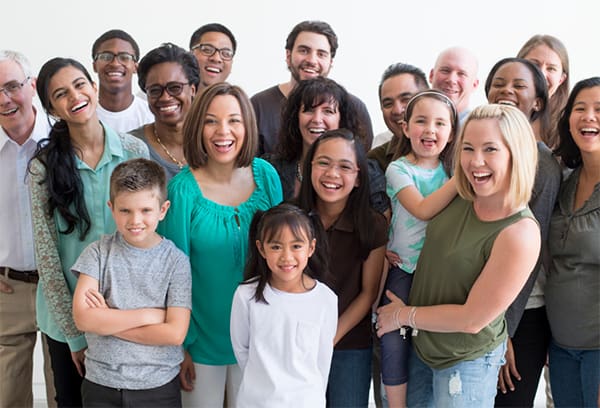 SAFE Treatment Locator
Quickly find a treatment facility that matches your needs or the needs of a loved one in an easy, anonymous, and non-invasive way!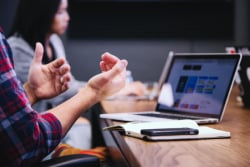 Technical Assistance
Our Technical Assistance consists of specialized services, information sharing, skill development, training, program assessment and implementation, as well as capacity building.